What Is MadPaper Coaching?
The #1 Real Estate Investment and Self Development School
If you want to change your life financially, if you are at a crossroads career-wise, if you are someone looking to achieve the freedom you've always dreamed of – listen up. Using the Wholesale Real Estate Strategy, I have been able to transform my life, my families' life, and thousands of students' lives across the United States.
MadPaperCoaching.com was founded in 2017 to share and empower people to educate and elevate themselves financially using proven real estate strategies. My students have been successful because I not only teach real estate – I cover the 11 Forgotten Laws of Manifestation to rewire and reprogram your subconscious mind for success!
If you want to learn how to get your first real estate deal in the next 90 days without any experience and using other people's money – check out my courses.
To your success,
Rico Smith
Real Estate Entrepreneur & Founder of MadPaper Coaching
My students have been making checks since 2017! You could be next!

Hear What Our Successful Students Are Saying
THE WHOLESALE REVOLUTION
The Wholesale Revolution course is a monthly membership designed for the beginner wholesaler and real estate investor. If you are just getting started, this is for you.
This is everything I wish I knew when I first got started in real estate. The lessons contained within this course have saved me hundreds of dollars and made me thousands more in real estate transactions.
Join now and get access immediately.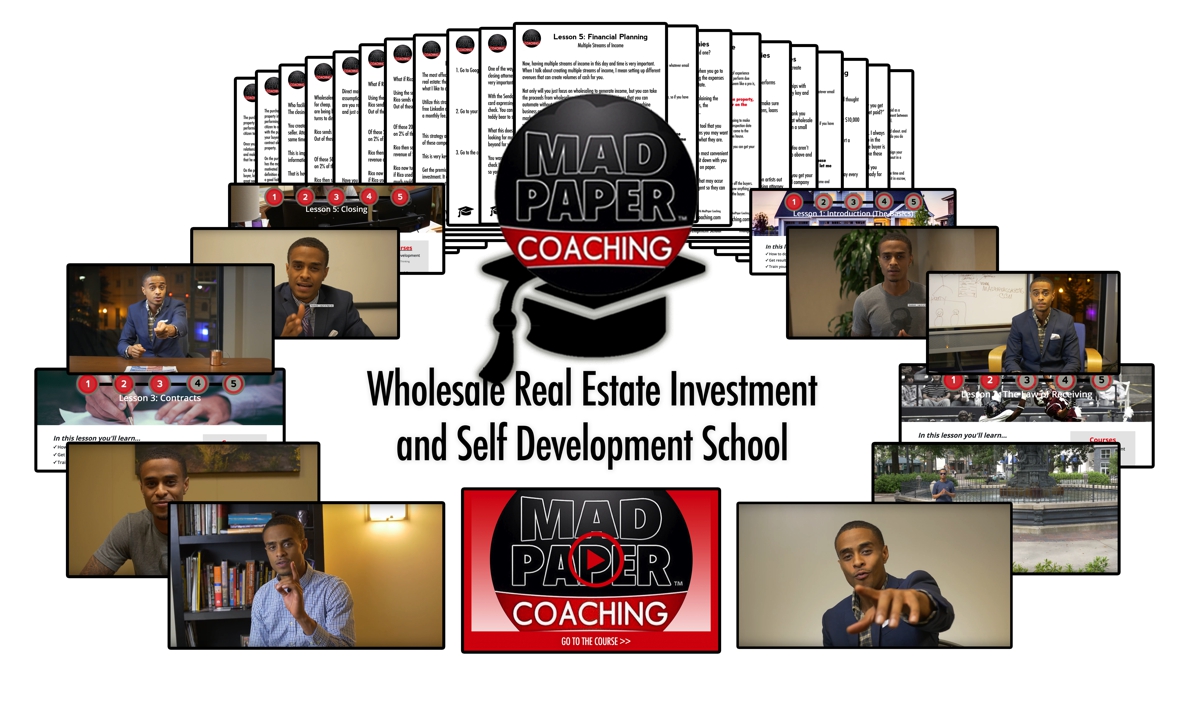 MADPAPER COACHING SCHOOL
The flagship course as seen on TV that has produced student success stories all across the United States.
Everything you need to wholesale real estate is covered. We have the exact downloadable contracts for you to use, the marketing system, the closing techniques, the tools, and resources you need to succeed and profit in wholesale real estate is included.
Join now and get access immediately.